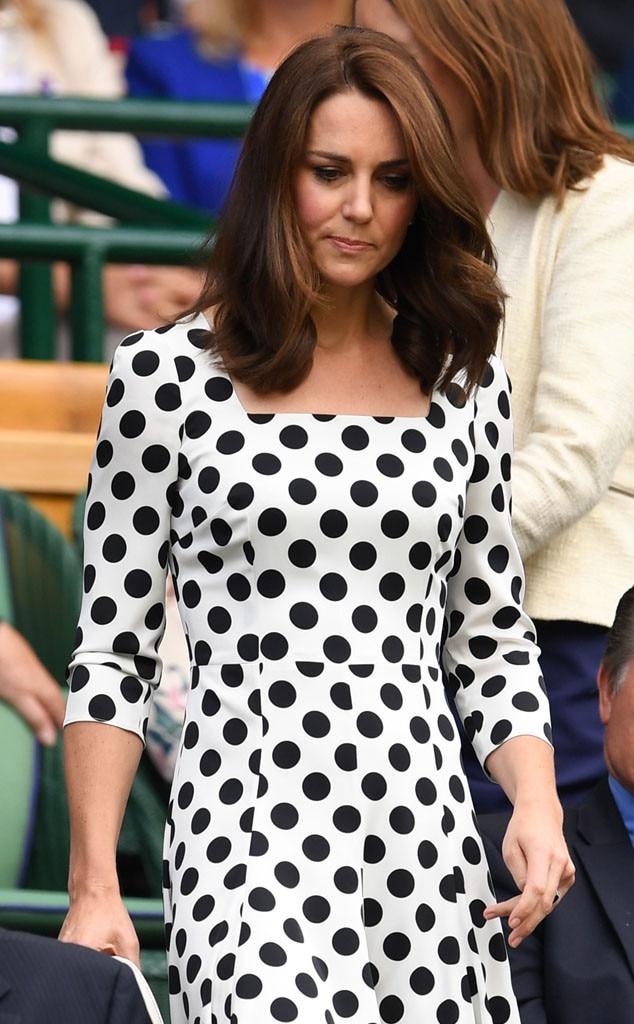 Monday's visit comes after Kensington Palace confirmed that both Kate and Prince William will take Prince Georgeand Princess Charlotte on their tour of Germany and Poland."The Duke and Duchess are very much looking forward to this tour and are delighted with the exciting and varied programme that has been put together for it," a Kensington Palace spokesperson said of the five-day trip that kicks off July 17. "They have decided that their children, Prince George and Princess Charlotte, will travel with them and we expect the children to be seen on at least a couple of occasions over the course of the week."The statement concluded,  "They look forward to a busy and impactful tour, and are grateful that  they will have the opportunity to meet the Polish and German people—such important friends of the United Kingdom—as a family."
A palace aide also tells E! News that William and Kate weren't planning on take their children on the tour. It's one of their last chances, however, to take a school term-time trip before George starts in the fall.
As for those curious to learn more about the couple's activities during the trip, we have some items on the agenda.
The pair is scheduled to embark on a rowing boat for a friendly competition one afternoon. In addition, the royal couple will stop by the German Cancer Research Center and a former Nazi Germany concentration camp to meet survivors.